European leader in rental of
interpretation material

32 YEARS of business
with 7,000 satisfied and loyal CLIENTS

A steadfast INVESTMENT
and INNOVATION policy

Steady growth in FRANCE
and ABROAD
Significant resources for customized service
Specializing in rental of HF interpretation and communication products and systems, PROSON provides a full array of human and technical resources to meet your requirements and ensure the success of your events.
With continuous investments in cutting-edge technology, PROSON boasts one of the largest supplies of equipment in Europe, along with services to meet all interpretation and sound system requirements.
Read more
Contact us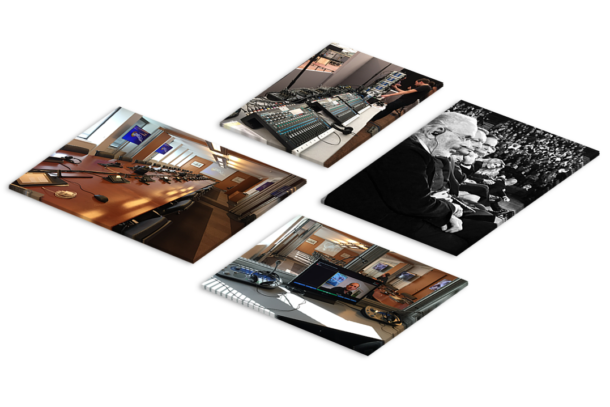 Equipment overview
70 Interpretation booths,
70 Central Control Unit,
180 Interpreter desk,
4000 Digital infra-red headstets and receivers
130 IR radiators,
800 Push to talk microphone,
150 wireless microphones D9000 Sennheiser, AXIENT Digital Shure,
3500 Stethoset Tourguide receiver HDE2020,
120 Hand-held microphone & transmitter 2020.
Read more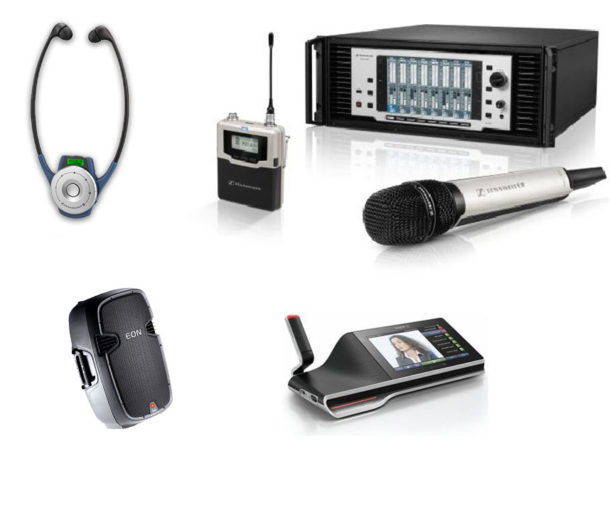 Not just doing our job,
but doing it right.
News, Events and Publications
Contactez-nous
PROSON Bruxelles
Parc Industriel 3C
1440 Wauthier Braine
benelux@proson.eu
PROSON Lille
5 Avenue Georges Hannart – 59170 Croix
Tél. : 03 20 43 93 93
PROSON Paris
99-101 rue Pierre Sémard – 92320 Châtillon
Tél. : 01 40 44 56 02
PROSON Lyon
50 rue Jean Zay – Bât. A2 – 69808 Saint-Priest Cedex
Tél. : 04 72 19 71 07
Laurent Péru
Président

101 rue Pierre Sémard - 92320 Châtillon

Jieming Tan
Administratif et Financier

101 rue Pierre Sémard - 92320 Châtillon

Lorenzo Surget
Responsable technique

101 rue Pierre Sémard - 92320 Châtillon

Vincent Linari
Responsable planning

101 rue Pierre Sémard - 92320 Châtillon

Alice Pineiro
Gestionnaire planning

101 rue Pierre Sémard - 92320 Châtillon

Corentin Lenan
Commercial

101 rue Pierre Sémard - 92320 Châtillon

Céline Tranquille
Commerciale

101 rue Pierre Sémard - 92320 Châtillon

Thomas Diamant
Commercial

101 rue Pierre Sémard - 92320 Châtillon

Ted Berletti
Responsable stock

101 rue Pierre Sémard - 92320 Châtillon

Romain Berletti
Stock

101 rue Pierre Sémard - 92320 Châtillon

Maximilien Vincelot
Technicien d'exploitation & RSI

101 rue Pierre Sémard - 92320 Châtillon

Jérémy Pennetier
Technicien d'exploitation & RSI

101 rue Pierre Sémard - 92320 Châtillon

Stephane Provo
Technicien d'exploitation & RSI

101 rue Pierre Sémard - 92320 Châtillon

Christophe Chartier
Technicien d'exploitation & RSI

101 rue Pierre Sémard - 92320 Châtillon

Hugo Pasquier
Technicien d'exploitation & RSI

101 rue Pierre Sémard - 92320 Châtillon

Lucas Bourhis
Technicien d'exploitation & RSI

101 rue Pierre Sémard - 92320 Châtillon

Ilyess Khelifa
Technicien d'exploitation & RSI

101 rue Pierre Sémard - 92320 Châtillon

Benoît Beck
Assistant Technicien
en contrat d'apprentissage

101 rue Pierre Sémard - 92320 Châtillon

Sacha Dragucic
Livreur & Assistant technicien

101 rue Pierre Sémard - 92320 Châtillon

Alexandra Le Moigne
Responsable Agence Lyon

50 rue Jean Zay - Bâtiment A2 69800 Saint-Priest

Emilie Mascaro
Stock & Technicien d'exploitation & RSI

50 rue Jean Zay - Bâtiment A2 69800 Saint-Priest

German Serra Santos
Technicien d'exploitation & RSI

50 rue Jean Zay - Bâtiment A2 69800 Saint-Priest

Mathieu Danel
Responsable Agence Lille

5 Av. Georges Hannart, 59170 Croix

Thibaut Vicquelin
Technicien d'exploitation & RSI

5 Av. Georges Hannart, 59170 Croix